About Talbot Village Trust
Talbot Village Trust is a Charitable Trust founded in the nineteenth century by sisters Georgina and Mary Anne Talbot who dedicated their lives to helping those in need.  
Before moving to the East Cliff in Bournemouth in 1842, the Talbot sisters lived a privileged life in Grosvenor Square, London. Upon arriving in the area Georgina was inspired to use the family's wealth to rent nearby land. The land was used to provide paid agricultural work and encourage industry in order to help reduce poverty in the parish of Kinson and the surrounding area.
In 1850, following their father's death, the sisters used their inheritance of £150,000 to buy 465 acres of land lying between Bournemouth and Poole. The sisters set about building the original model village to the north of the Wallisdown Road.  They empowered the new villagers to become self-sufficient, encouraging them to care for all in their community whatever their needs. The 6 farms, 19 cottages, 7 alms houses, heathland, St Marks School and St Marks Church, provided homes, jobs and education, improving life chances for future generations.  
Having never married, the sisters arranged for their land and wealth to be transferred to a charitable trust – the Talbot Village Trust – that was designed to carry on their charitable work for generations to come. 
The volunteer Trustees have carried on the sisters' legacy, guided by the sisters' founding principles, developing the estate to serve the needs of the wider community whilst becoming one of the largest grant making organisations in Dorset.
Today, Georgina and Mary Anne's land continues to provide affordable homes, education, jobs, opportunity and community supporting south east Dorset's communities to live well.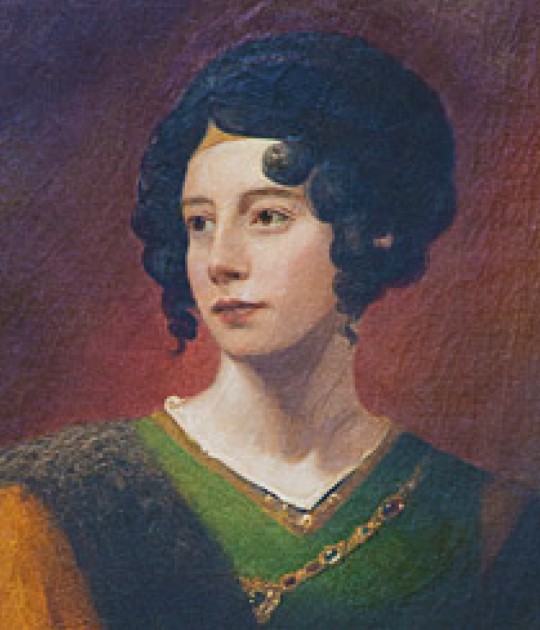 The Charity today
Dorset 2050 Consultation 
The Trustees carry on the sisters' legacy responding to the changing needs across south east Dorset. In 2021 the Charity undertook a consultation to understand the key issues facing Dorset now and in the future in order to make more impact with its giving and help support the communities that live and work in the area. This included engaging with over 70 experts and leading practitioners; those with 'lived experience' of issues; and, using the data available to better understand future challenges and trends. 
Following this report the Charity agreed to commit funding to:
1. Direct grants – what charities, schools and others tell us they need - be it capital, project or revenue funded items

2. Strategic priorities – addressing one of the following identified themes:
Climate change awareness
Mental health support
Tackling educational exclusion
3. Regular annual giving linked to Talbot Village:
St Mark's CE Primary School – supporting key posts
St Mark's CE Church – to support the post of  Young People's Minister and contribution to other key posts.
University chaplaincy – Based at University of Bournemouth, the chaplain supports staff and students at University of Bournemouth and the Arts University Bournemouth. 
Building on this momentum, the Charity appointed a new Head of Philanthropy, and continues to shape and understand how best to support communities, working with partners and people with lived experience to design and deliver solutions that work for them. 
The Charity is keen to create long-term positive change so that south east Dorset is a place for people of all ages, where all young people can thrive, where the most vulnerable can access the information and support they need, that is safe for everybody, mentally healthy and climate-conscious.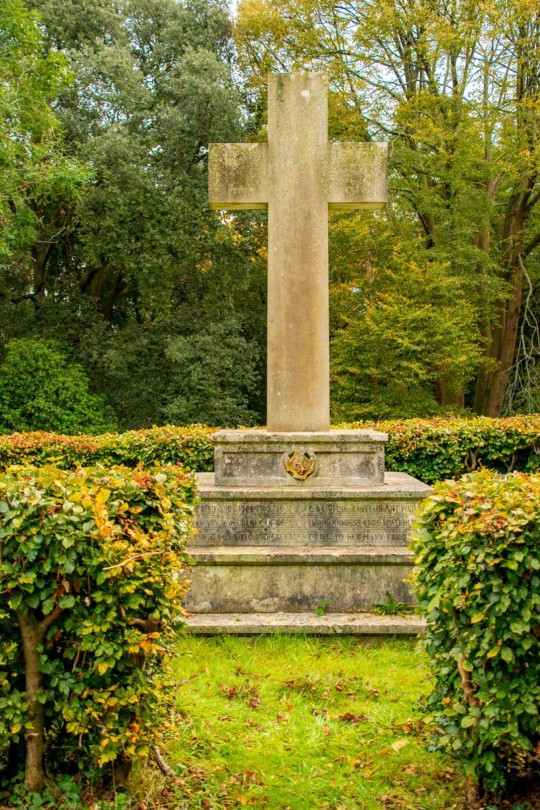 The Charity's impact
The Charity's activities are focused on supporting south east Dorset communities to live well.  We do this by working through other charities, schools and properly constituted not-for-profit organisations. 
During the past decade, we have awarded over £10 million to local charities and good causes. 
We have an annual target of £1 million grant awards across the 3 categories of giving: 
Direct grants for those organisations who submit applications
Regular annual giving to the Talbot Village community c. £100K per annum, and
Priority strategic projects, with a commitment of up to £300k across 3 years
The infographic below demonstrates the direct grants awarded by the charity in 2021.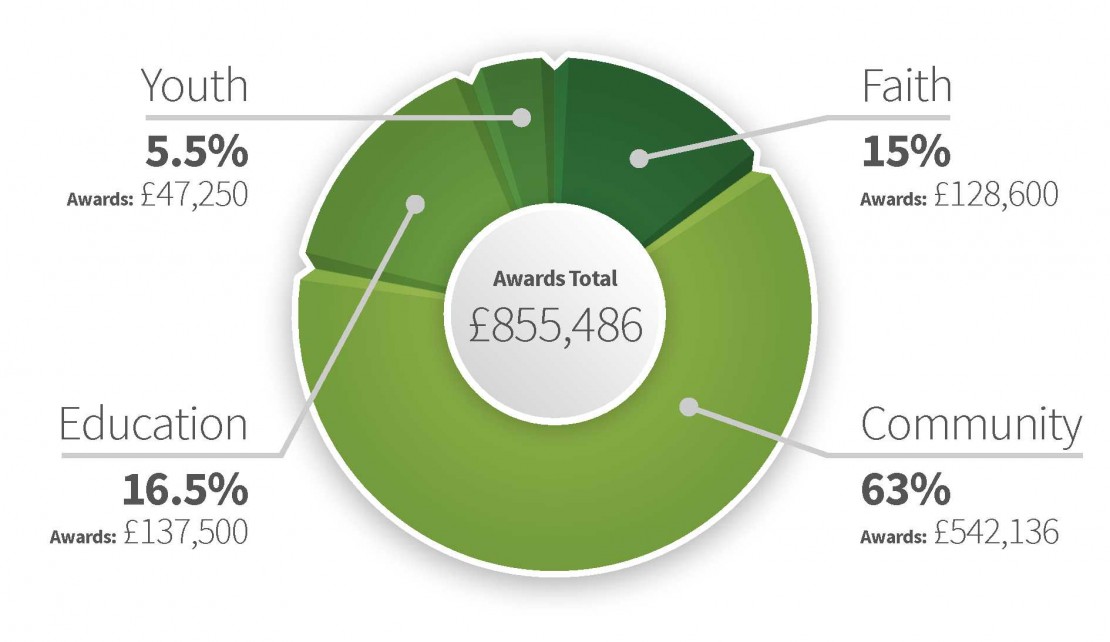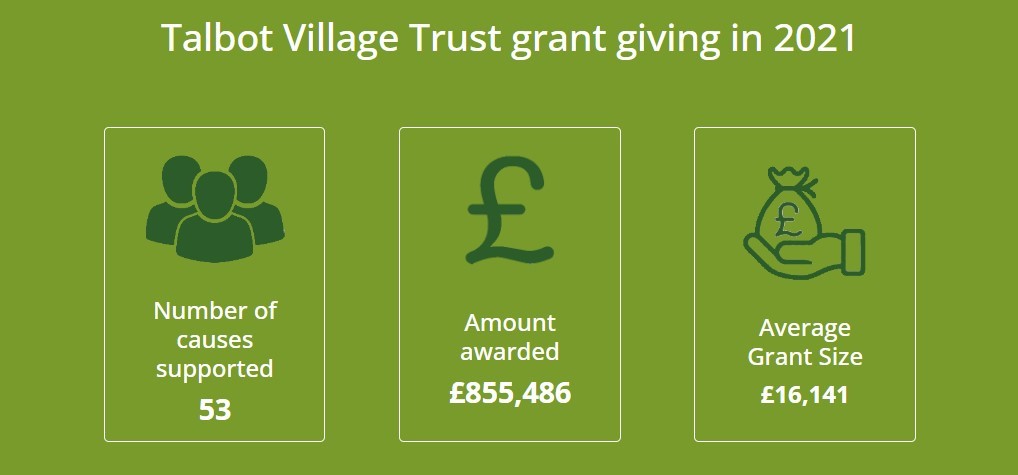 Talbot Village Trust direct grant giving in 2021
2020 Covid-19 Emergency
In April 2020, the Charity launched a Covid-19 Emergency Fund to support those organisations who had to start working differently due to lockdown and held three rounds of grants, comprising:
£1.1 million of additional Covid-19 related awards
119  local causes and initiatives were supported
An average grant size of £9,511
80% of charities who applied were successful in receiving funding
In addition that year:
£0.8million of regular annual grant was also awarded 
The Charity's recently completed projects 
Medical/ healthcare: Bournemouth Hospital NHS Charity 

The Talbot Village Trust was delighted to give £20k towards a new Walkerbot for Bournemouth Hospital NHS Charity in June 2020.  Now fully installed, this innovative robotic machine helps people living with stroke relearn to walk.   It only requires one therapist to operate, freeing up staff time for other patients.  Interactive games and feedback on the screen are motivating for the patient.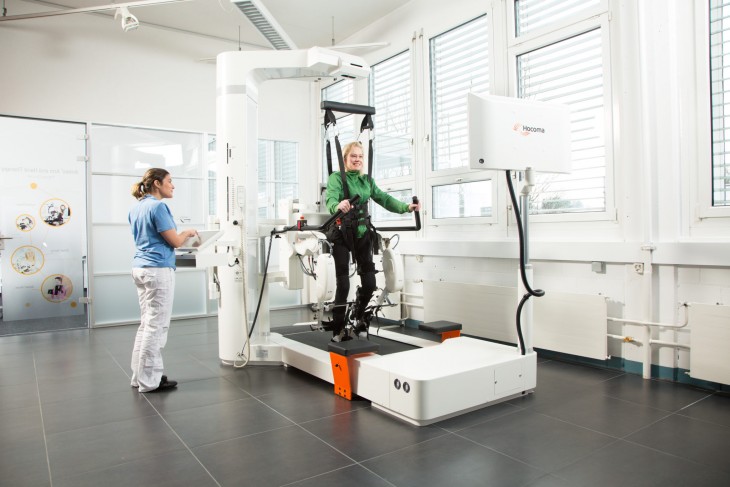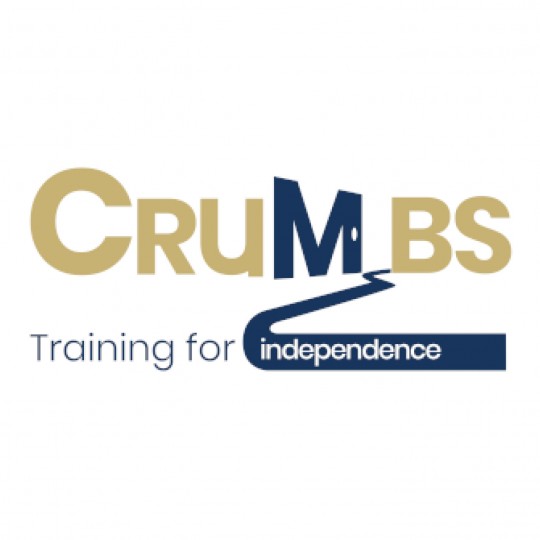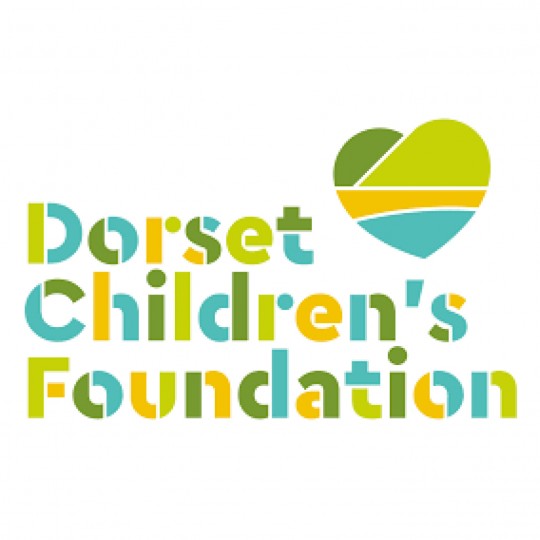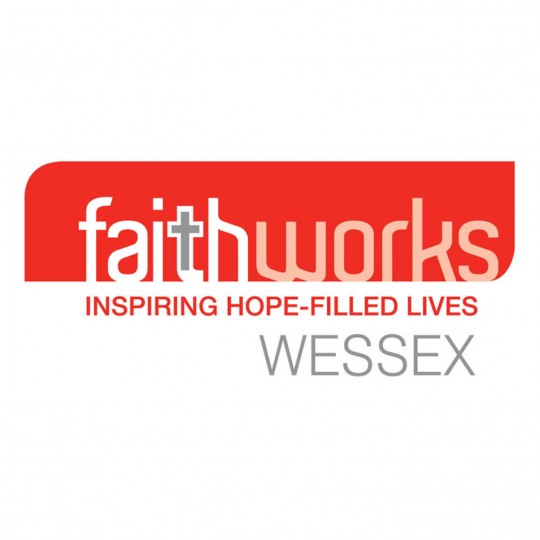 Crumbs
Crumbs provides disability training for adults with learning difficulties to gain catering and other pre-employment skills. Traditionally all teaching has been classroom-based but this had to move online due to the pandemic. A donation of £5k was made to upgrade the existing IT equipment to support both classroom and online training, permitting training for up to 40 people at any one session.  
Dorset Children's Foundation
The Foundation is dedicated to improving the lives of local children with disabilities. A grant of £28k was provided towards the costs of purchase of up to 50 buggies for use by families when visiting off-road locations such as beaches and parks. The scheme works on a loan basis so that families can return the buggy for re-use when the child outgrows it.  
Faithworks' Wessex
The Charity donated £8k as a contribution to repair a leaking roof and undertake key electrical and heating work on the annex of the Destiny Life Church in West Howe. The church annex is key component of the Faithworks' 'Storehouse' project, part of the 'Stay off the Streets' campaign supporting the Charity's homelessness work.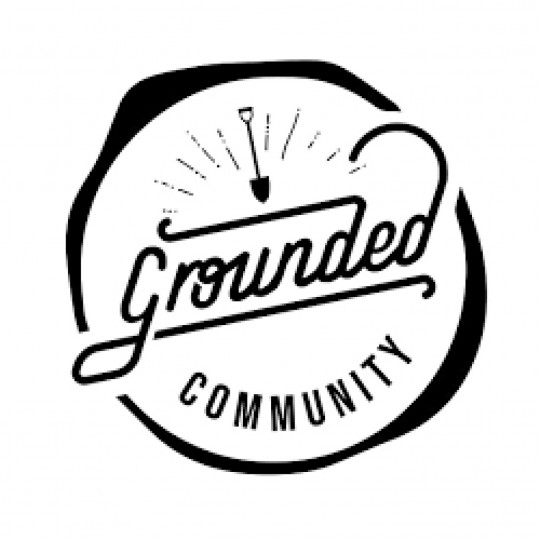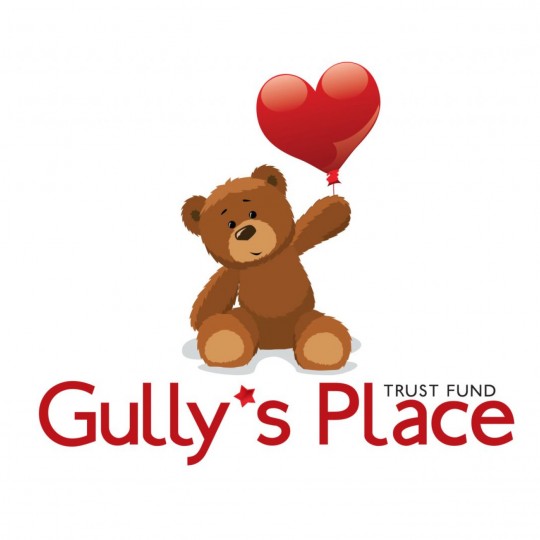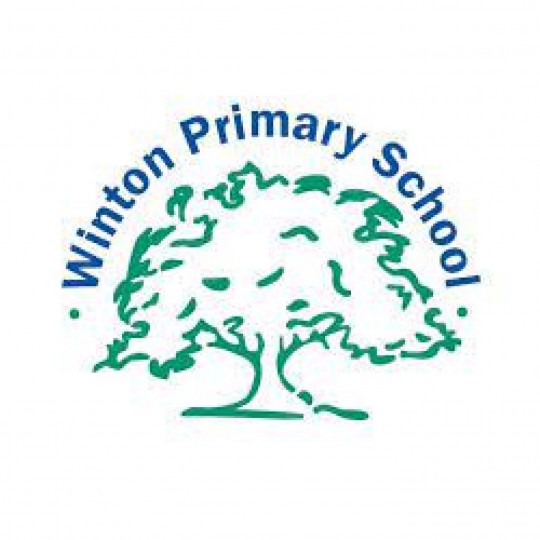 Grounded Community
This organisation and volunteers have been working in Boscombe as a community entity for over 6 years, with the aim of giving community access to healthy, nutritious food. The Charity gave a grant of £14k to support improvements to a hub garden to provide a community kitchen, pizza oven, irrigation & pond filtering and a solar power upgrade. In addition to providing education on growing produce and food preparation skills, this work provides a major opportunity for the community to learn about their local environment.  
Poole Hospital Charity (Gully's Place)
The Charity granted £12.5k towards the cost of an upgrade of 'Gully's Place' which is a dedicated suite at the hospital offering a safe and private place for children with life-limiting or life-threatening conditions and their families to receive treatment and be together with specialist support on hand. The suites have kitchen and bathroom facilities. The grant was used to maintain the 'home from home' feel.  
Winton Primary School
The School was awarded £10k to purchase new playground equipment. Around 20% of the 823 children on the school roll have English as an additional language. The Charity was delighted to make this donation as play represents a great way for children to learn and socialise with each other. 

Planet Purbeck
The Trust supported the launch of the Planet Purbeck festival in 2021. The festival is run by the community for the community and aims to raise awareness of climate change and to support fantastic initiatives across Purbeck that improve the local environment. During one week in September 2021, and across 9 different Purbeck locations, more than 209 individual events/activities were hosted by Planet Purbeck supporters. Over 2,000+ people attended festival events; the buzz attracted more than 3000 followers on social media and to the Planet Purbeck mailing list. 85% of attendees said the festival inspired them to make a change to their own behaviour or lifestyle that will positively impact the planet.  
The Trust is also supporting Planet Purbeck's second Festival in September 2022. The aim is to build on previous projects and pledges, e.g. to recycle more, to reduce carbon footprints, to plant trees, and to rewild. 
The Trust supported this early stage venture as one of the starter projects under the Climate Change strategic priority.  
"It's been so refreshing working with the Talbot Village Trust. They have been so flexible, and understanding, and supported OUR grassroots community group in its CRUCIAL founding year. Their early backing of our festival idea gave us the confidence and funding to make it happen! The TVT team are easy to talk to and take a keen interest in our work. It feels like a genuine partnership."

Rob Waitt - Planet Purbeck Founder
RECIPIENTS OF GRANT AWARDS OVER THE LAST 10 YEARS
֍ Access Dorset ֍ Action for Children ֍ Active Dorset – County Sports & Physical Activity Partnership ֍ Acts Fast ֍ Alderholt Village Hall ֍ Age UK ֍ AIderholt Reading Room ֍ Aim Community ֍ Alabare Community ֍ Alacrify Foundation ֍ Alderney Manor Community Association ֍ All Saints Church, Hampreston & Stapenhill  ֍ All Saints Church, Southbourne ֍ Allenbourne Middle School Parents Association ֍ Almshouse Charity of John Streche ֍ Ambitions Academies Trust ֍ Amelia's Rainbow ֍ Anchor Hanover, Talbot House ֍ Animal Canopy ֍ Argyll Bowls Club ֍ Arts 4 Dementia ֍ As One, BCP area ֍ Ashley Birthday Bank֍ ATC ֍ Autism Wessex ֍ Basics ֍ BCP Council ֍ Beaufort Community Association ֍ Bethany CS VA Junior School ֍ Bethany Junior School ֍ Big Issue Foundation ֍ Bishop Aldhelm's CE Primary School ֍ Blesma ֍ Body Positive Dorset ֍ Boscombe Aspire֍ Bourne Academy֍ Bournemouth & Wessex Talking Newspaper֍ Bournemouth 2026 ֍ Bournemouth Aviation Museum ֍ Bournemouth Blind Society ֍ Bournemouth BMX Club ֍ Bournemouth Churches Housing Association֍ Bournemouth Electric Bowls Club ֍ Bournemouth Foodbank ֍ Bournemouth Guide Camp֍ Bournemouth Hospital Charity ֍ Bournemouth Parks Foundation ֍ Bournemouth Samaritans ֍ Bournemouth School ֍ Bournemouth Society for the Visually Impaired ֍ Bournemouth Sporting Forum for The Disabled ֍ Bournemouth Sports Club ֍ Bournemouth Symphony Orchestra ֍ Bournemouth University ֍ Bournemouth Youth Marching Band ֍ Breath of Life Church, Boscombe ֍ Brendoncare ֍ British Liver Trust ֍ British Red Cross ֍ British Wireless for the Blind Fund ֍ Broadstone Day Centre ֍ Buddens Scout Activity Centre ֍ Bundles that Love ֍ Burngate Stone Carving Centre ֍ Burton Primary School ֍ Bus Stop Club ֍ Canford Magna Parish Church ֍ Careline Appeal ֍ Carter Community School ֍ Centrepoint Church ֍ Chaplaincy Ambassador Scheme ֍ Cherry Tree Nursery ֍ Chestnut Nursery ֍ Christ Church, Creekmoor ֍ Christchurch District Scouts ֍ Christchurch Explorer Scouts ֍ Christchurch Food Club ֍ Christchurch Lifesaving Club ֍ Christchurch Open Awards Centre ֍ Christchurch Priory ֍ Church of the Holy Angels ֍ Church of the Holy Rood Parish of Wool and East Stoke ֍ Citizens Advice Bureaux ֍ Clic Sargent ֍ Coach in the Community ֍ Coastline Vineyard Church ֍ CODA Music Trust ֍ Colehill & Wimborne Youth & Community Centre ֍ Cologne Road Community Group ֍ Communibox (BCP area) ֍  Connie Rothman Educational Trust ֍ Corfe Castle Village Hall ֍  Corfe Hills School ֍ Cornerstone Church ֍ Courage to Thrive (Poverty Truth Commission) ֍ Creative Kids ֍ Creekmoor Community Association ֍ Crumbs ֍ Cruse ֍ Dorset Community Action ֍ Dorset Community Foundation ֍ Deanery Youth Project ֍ Development Education in Dorset ֍ Diverse Abilities ֍ Diverse Abilities Plus ֍ DorPiP ֍ Dorset Action on Abuse ֍ Dorset Army Cadet League ֍ Dorset Blind Association ֍ Dorset Blind Society ֍ Dorset Cancer Care Fund ֍ Dorset Healthcare Trust ֍ Dorset Mental Health Forum ֍ Dorset Mind ֍ Dorset Parent Infant Psychotherapy ֍ Dorset Rape Crisis Support Centre ֍ Dorset Reclaim ֍ Dorset Search Dogs ֍ Dorset Storm Basketball Club ֍ Dorset Wildlife Trust ֍ Dorset Youth for Christ ֍ Double Act Disability Theatre ֍ Dudsbury Girl Guides ֍ East Cliff Pre-School ֍ East Dorset CAB ֍ EDAS - Engage Develop Adapt Succeed ֍ Edmondsham Village Hut ֍ Elm Academy ֍ ENPALS ֍ Epiphany Pre-School ֍ Eventide Homes ֍ Faithworks Wessex ֍ Fareshare ֍ Fernheath Play ֍ Ferndown  Hall ֍ Ferndown First School ֍ Ferndown United Church ֍ Fernheath Community Sports Association ֍ Focus On Youth ֍ Footprints ֍ Forest Holme ֍ Friends of Swanage Bandstand ֍ Friends of Victoria Education Centre ֍ Gateway Church ֍ Girl Guiding West Moors ֍ Godfirst ֍ Greenhouse Christian Centre Grounded Community ֍ Gussage St Michael Community Hall Association ֍ Hampreston Benefice ֍ Harbour Challenge Outdoor Adventure Centre ֍ Headway ֍ Healthbus ֍ Heathlands Primary School ֍ Help & Care ֍ Helpful Hounds ֍ Helping Homeless Veterans ֍  High Mead Farm ֍ Highcliffe School ֍ Hill View Primary School ֍ Hillbourne & District Community Association ֍ Hinton Martell VH ֍ Holten Lee ֍ Holy Epiphany Church ֍ Holy Trinity West Lulworth ֍ Home-Start South East Dorset ֍ Honeypot ֍ Hope Community Church ֍ Hope FM ֍ Hope For Food ֍ Hope Housing Trust ֍ Horse Course ֍ Howe Croft Community Centre ֍ Hurting 2 Healing ֍ Immanuel Church Southbourne ֍ Inclusive Community Church ֍ Isabel Baker Foundation ֍ Jewell Academy ֍  Jigsaw Appeal ֍ Juila's House ֍ Kingsleigh Primary School ֍ Langside School ֍ Langton Scout and Guides Headquarters Management Committee ֍ Lansdown Baptist Church ֍ Lansdown Church ֍ Lewis-Manning Hospice Care ֍ Life Education Wessex ֍ Linwood School ֍  Little Owls Pre-School & Nursery ֍ Livability ֍ Live Music Now ֍  Love Church ֍ LUBCA ֍ LV=Streetwise ֍ Lytchett Minster & Upton Community Association ֍ Macmillan Caring Locally ֍ Maddies Miracle ֍ Malmesbury Park Primary School ֍ Maritime Volunteer Service (Poole) ֍ MARS Trust ֍ Mencap ֍ Michael House ֍ Mini Mice ֍ Mobility Trust ֍ Montacute Special School ֍ Moordown St John COE Primary School ֍ Mosaic ֍ Motability ֍ Motor Neurone Disease Association East Dorset & New Forest ֍ Mudeford Community Infants School ֍ Mudeford Junior School ֍ Mudeford Wood Community Centre ֍ Multiple Sclerosis Society Bournemouth & District Branch ֍ Music Trust ֍ My Time Carers ֍ Parent Carers Foundation ֍ Parish of Corfe Mullen Willmore Trust ֍ Parish Winton Moordown and Charminster ֍ Parkstone Baptist Church ֍ Parkstone Grammar School ֍ Pathways For All ֍ PCT - Bourne Valley CC ֍ Pentridge Village Hall ֍ People First Forum ֍  Priest's House Museum ֍ Planet Purbeck ֍ Poole Borough Band ֍ Poole Communities Trust ֍ Poole Community Exchange ֍ Poole Community Radio ֍ Poole CVS for Play Moor ֍ Poole Deanery ֍ Poole Foodbank PramaLlFE ֍ Poole Grammar School ֍  Poole Harbour Canoe Club ֍ Poole High School ֍ Poole Hospital Charity ֍ Gully's Place, Poole Hospital Charity ֍ Poole Methodists ֍ Poole Museum Foundation ֍ Poole North Scouts Club ֍ Poole Sailability ֍ Poole Waste Not Want Not ֍ Prama Foundation ֍ Pramacare ֍ Pramalife ֍ Purbeck Citizens Advice ֍ Purbeck School Development Trust ֍ Purbeck Youth & Community Foundation ֍ Purbeck Youth Centre ֍ RBH ֍ Recreate Dorset ֍ Retired Nurses National Home Royal Bournemouth Hospital ֍ Rex Cinema Wareham ֍ RNIB ֍ RNLI ֍ Roald Dahl Charity ֍ Rotary Club of Westbourne ֍ Routes to Roots ֍ Royal Bournemouth Hospital Charity ֍ Royal Life Saving Society (Boscombe Lifeguards) ֍ Rucksack Appeal ֍ Safe and Sound Dorset ֍ Safewise ֍ Salvation Army ֍ SAMEE ֍ SBSA ֍ SEDCAT ֍ Sheiling Special Education Trust ֍ Shelley Theatre Trust ֍ Sixpenny Handley & Pentridge Village Hall ֍  Somerford Alliance Resource Centre (SARC) ֍ Somerford ARC ֍ Somerford YCC (COAC) ֍ Sonus ֍ Southbourne Surf Life Saving Club ֍ Southbourne Tennis Club ֍ Space Youth Project ֍ Sports Forum for the Disabled ֍ Springbourne Christian Centre ֍  St Andrew's Kinson ֍ St Andrew's United Reform Church ֍ St Barnabas Church ֍ St Christophers Church ֍ St Clement & St John Infant School ֍ St Clements Church Poole ֍ St Edward's Secondary School, Poole ֍ St Edwards RC/CE VA School ֍ St George's Church ֍ St Giles Wimborne Church ֍ St James Church of England First School, Alderholt ֍  St James' Poole ֍ St James the Greater Church ֍ St James, Pokesdown ֍ St James' C of E First School ֍ St John the Baptist, Broadstone ֍ St Johns ֍ St Johns with St Michaels ֍ St Katharine's CE (VA) Primary School ֍ St Leonards & St Ives Village Hall ֍ St Luke's C of E Primary School ֍  St Luke's Church, Parkstone ֍ St Mark's Church of England Primary School ֍ St Mark's Church ֍ St Marks Highcliffe ֍ St Marks School ֍ St Martins Trust ֍ St Mary's Catholic Primary School, Swanage ֍ St Marys & St Bartholomew Church Cranbourne ֍ St Marys Church, Lytchett Matravers ֍ St Mary's Church, Ferndown ֍ St Michaels & All Angels Church Colehill ֍  St Nicholas, Corfe Mullen ֍ St Peter's, Bournemouth ֍ St Peter's Catholic School ֍ St Saviours Church Wallisdown ֍ St Stephen's Church ֍ St. Aldhelm's Academy ֍ Stable Family Home Trust ֍ Starlight ֍ STARS (Dorset Rape Crisis) ֍ Steve Bernard Foundation ֍ Stormbreak ֍ Streetlight Centre ֍ StreetScene ֍ Strouden Park Community Association ֍ Sturts Community Trust ֍ Sturts Farm ֍ Swanage and Purbeck Development Trust ֍ Swanage Methodist Church ֍ Swanage Pier Trust ֍ Swanage Railway Trust ֍ Swanage Rowing Club ֍ Talbot Primary School ֍ The SCOPE Club ֍ The Allendale Café Ltd ֍ The Basement Studio ֍ The Bourne Academy ֍ The Bus Stop Club ֍ The Canford Heath Residents & Community Association ֍ The Charitable Emporium ֍ The Difference ֍  The Dorset Children's Foundation ֍ The Eventide Homes ֍ The Footprints Project ֍ The Friends of Dolphin ֍ The Kimmeridge Trust ֍ The Lantern Primary School ֍ The Mackrell Charity ֍ The Moordown Community Association ֍ The Parish Church of St. Francis of Assisi ֍ The Purbeck School ֍ The Salvation Army ֍ The Training & Learning Company ֍ The Water Lily Project ֍ The Wheelyboat Trust ֍ Tiny Tots Mudewood Wood CC ֍ Townsend Community Centre ֍ Training Corp ֍ Twynham Church for the Community ֍ University Hospitals Dorset NHS Charity ֍ Upton Methodist Church ֍ Verwood Parochial Church Council ֍ Verwood United Reformed Church ֍ Vita Nova ֍ Wareham's Church of England Family 130 (Bournemouth) Squadron ֍ Water Lily Project ֍ Welcome to our Future ֍ Wessex 4x4 Response ֍ Wessex Area Sea Cadets ֍ Wessex Cancer Trust ֍ Wessex Warriors ֍ West Howe Enterprises Centre ֍ West Moors Girl Guiding ֍ West Moors Memorial Hall ֍ West Moors Scouts ֍ Wheels for Freedom ֍ Whizzkids ֍ Wide Horizons ֍ Will Does ֍ Wimborne First School ֍ Wimborne Methodist Church ֍ Wimborne Minster Church ֍ Wimborne Model Town and Gardens ֍ Wimborne United Reformed Church ֍ Winton Primary School ֍ Witchampton & Crichel Play Park Association ֍ Woodcutts Scouts ֍ Woodlands Village Hall ֍ YMCA ֍ Young Dorset ֍ Youth Cancer Trust ֍ 1069 (Flight Refueling, Wimborne) SQN ATC ֍  171 (Christchurch) SQN RAF Cadets ֍ 1st Colehill Scout Group ֍ 22 Christchurch (Hurn) Air Scout Group ֍ 360 Skills for Life ֍ 3rd Poole Sea Scout Group ֍ 5th Bournemouth Sea Scout Group ֍ 
2012-2021
Around one in three of the organisations listed above have received more than one grant during the period.