Welcome
Welcome to our website on a proposed masterplan for the future growth of North Weald Bassett.
A strategic masterplan is required by Epping Forest District Council's Local Plan which allocates land at North Weald Bassett, comprising five separate sites, for a minimum of 1,050 new homes, public open space and social infrastructure.
Vistry Group is one of the UK's leading house-builders and is leading a team to develop this Masterplan in consultation with Epping Forest District Council.
Public consultation on the masterplan was undertaken by Vistry in June 2023 and a draft Strategic Masterplan Framework document has now been published for formal consultation by Epping Forest District Council. Following this and subject to any further changes, it is expected that the final masterplan will be endorsed by the Council and used in decisions on planning applications. 
The District Council's consultation runs for 8 weeks from 21 November 2023 to 16 January 2024. 
Details can be found at: eppingforestdc.gov.uk 
A full copy of the Strategic Masterplan Framework document and an online comments form are provided on the Council's website. In addition an open exhibition will also be held at the civic building in Epping where members of the public will be able to have physical access to the masterplan document. 
A public exhibition is also being held at St Andrew's School, School Green Lane, North Weald, Epping, CM16 6EH on: 
Saturday 9th December 2023: 10:00 – 14:00 
Tuesday 12th December 2023: 16:00 – 19:00 
For further information: Email: nwb-masterplan@devcomms.co.uk Phone: 0800 080 3166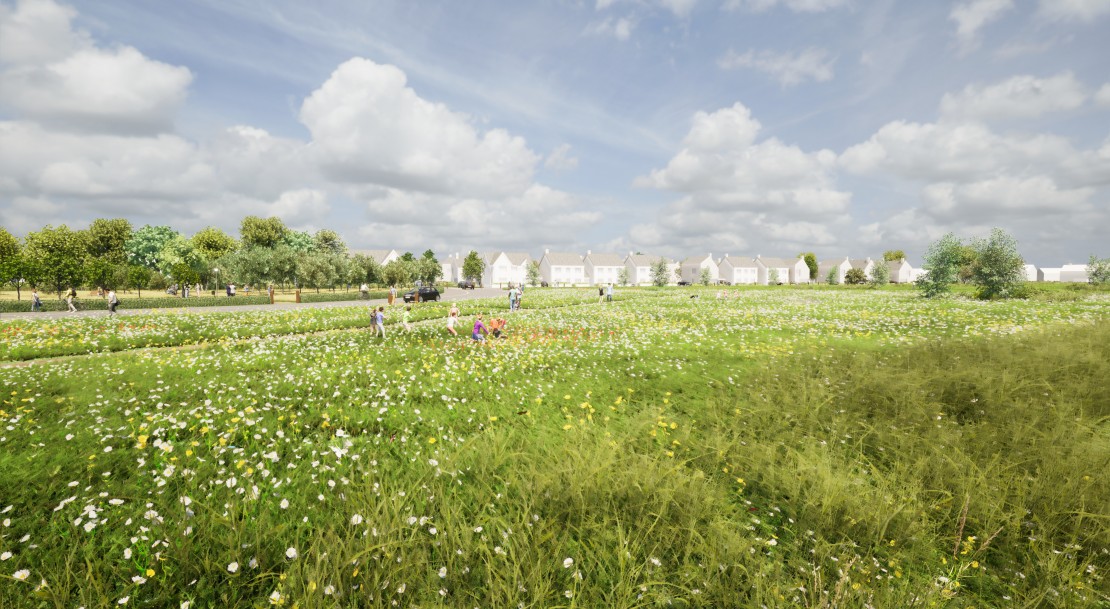 View toward Church Fields, showing species rich grassland and tree planting