An Accessible site
The Station Works site lies to the south of the village within walking distance to key amenities, services and hospitality offers within the village centre.
Residents of new homes on this site will also benefit from being directly adjacent to the train station enabling highly sustainable commuting opportunities. 
There are currently two vehicular accesses into the site from Jobbers Lane. Of the two existing access points from Jobbers Lane, the eastern one is proposed for vehicular access as it provides better visibility splays, whilst the western one is retained solely for pedestrian and cycle access to create a safe and easy route from the site to the village and the station
The wooded banks which flank these two access points would be retained largely in their present form, as they have ecological value and act as a characteristic rural approach to the village from the south.
A public footpath currently passes through the north-western part of the site, crossing the railway over a pedestrian only crossing.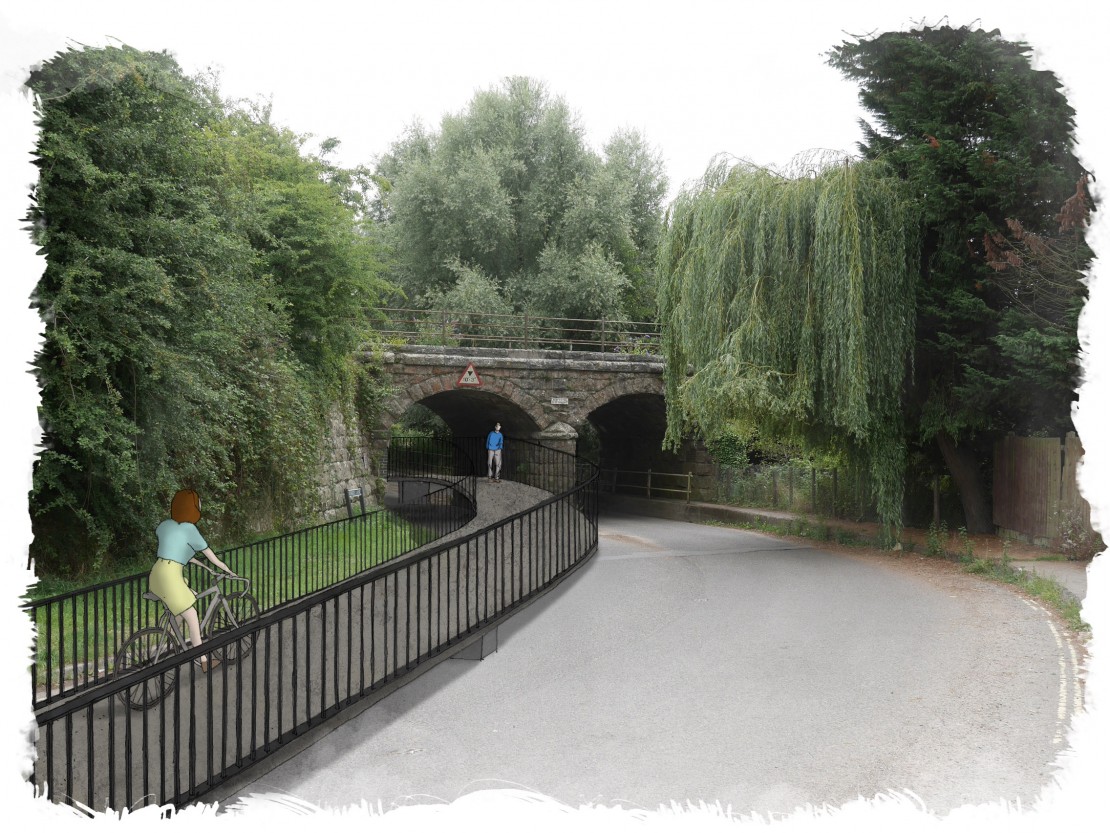 Image showing proposed raised path to station
A traffic management scheme will create a safer environment for pedestrians, cyclists and those with disabilities by:
Creating a dedicated pedestrian and cycle access into the new development;
Closing the eastern bore of the railway bridge to vehicles and creating a dedicated pedestrian and cycle underpass;
Introducing traffic signals and a pedestrian crossing to control vehicle movements under the bridge, and to allow pedestrians to cross to the footpath into the village centre;
Reduce the speed limit from 60mph now to 40 mph past the development site.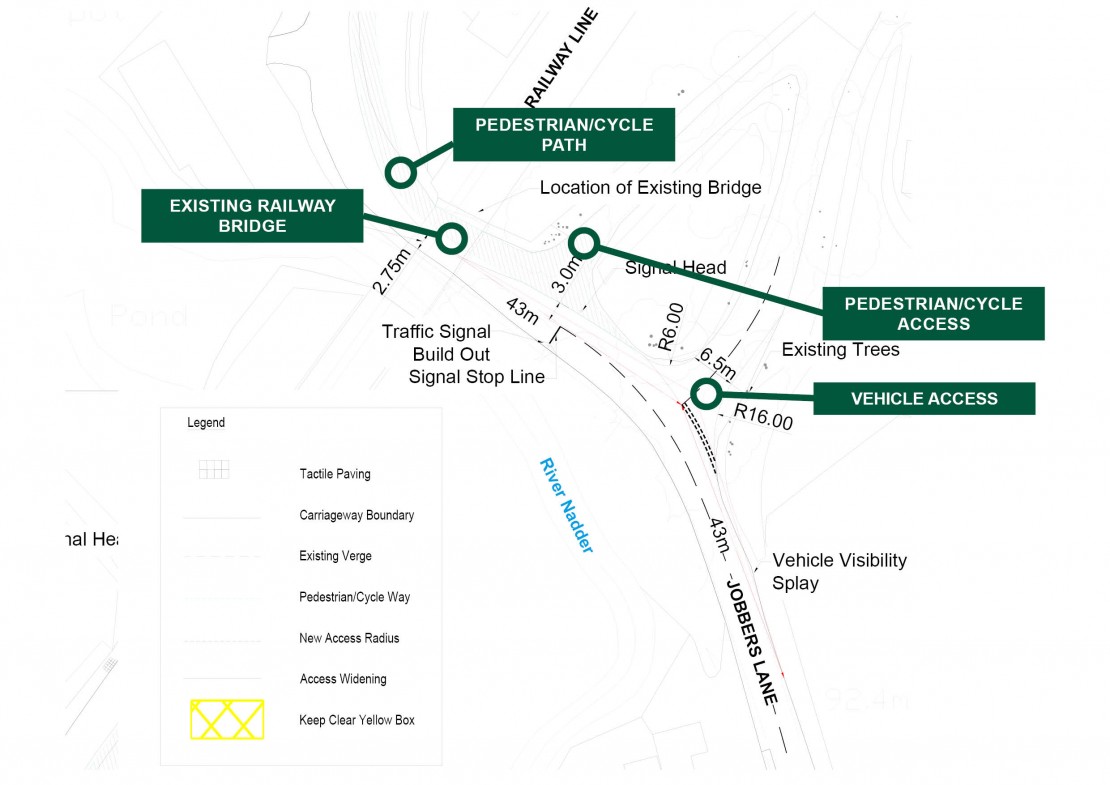 Plan showing proposed accesses (click to expand)