Reflecting local materials
In keeping with the mix of materials featured in the village, building materials are proposed as a combination of red brick, pale-coloured render, with the occasional use of natural stone on feature walls. Roofs will be covered either in gray slates or redbrown clay tiles.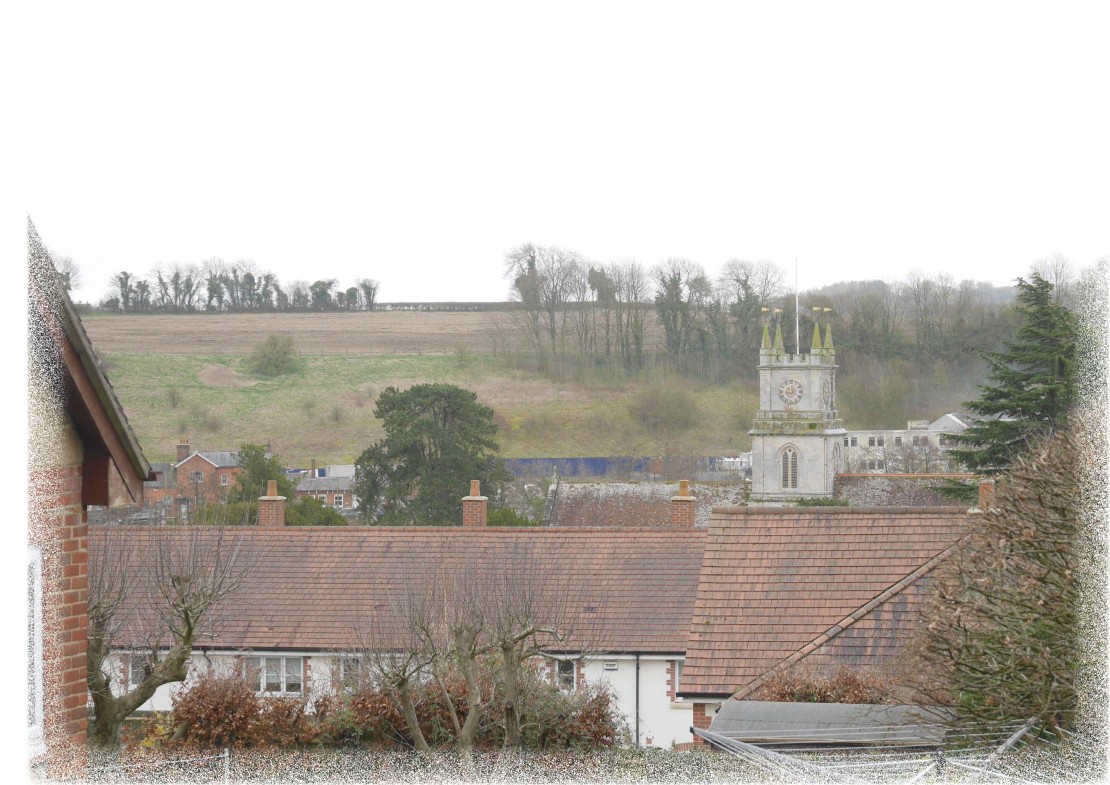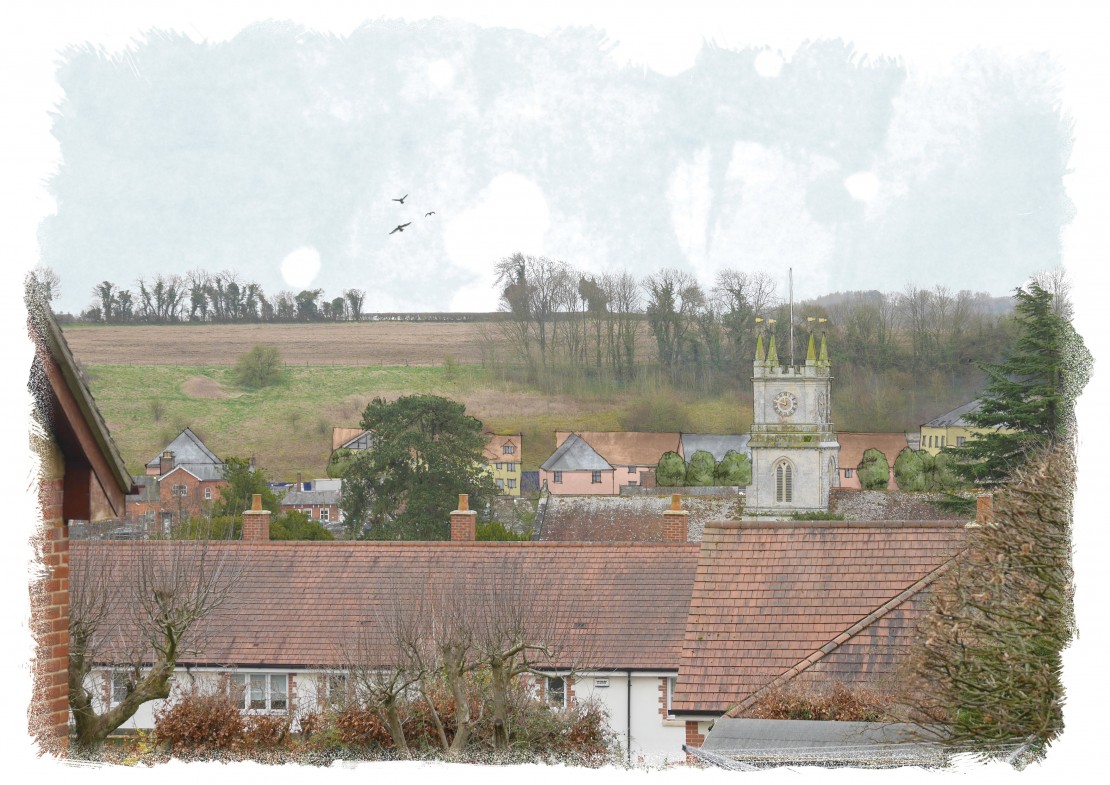 Slider showing before and after long-distance view of the site
Enhanced landscaping 
Generous private gardens will be provided for new houses and the site is arranged around attractive areas of public open space for recreational and community use with views over the village. An attractive drainage attenuation pond, providing biodiversity benefits is located to the northern edge of the site.
Along the edge of the railway line a band of tree planting is proposed to soften the noise and long views, blending with the embankment on the eastern edge.
Street trees are also proposed along the access road to create a pleasant street scene.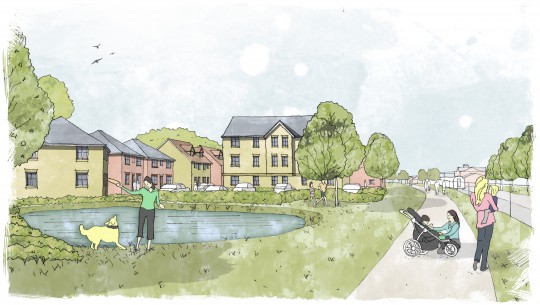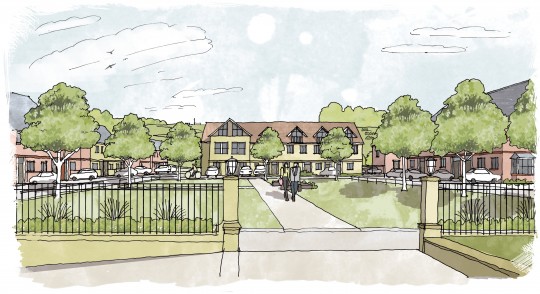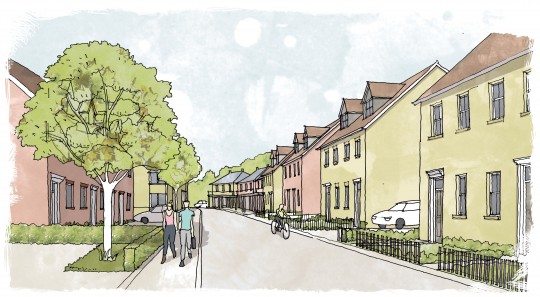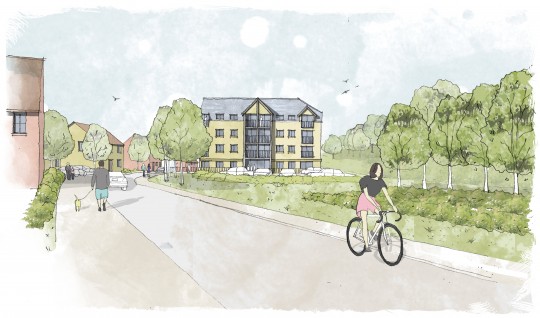 Sketches showing views inside the site