Barwood Land and Taylor Wimpey UK Ltd have now submitted the first outline planning application to Rushcliffe Borough Council (RBC).
Barwood Land and Taylor Wimpey UK Ltd would like to thank the local community for the feedback received during the consultation period. The consultation was originally due to end on 20 November 2020 but has now been extended and the project team will continue to receive feedback through the lifetime of the first Outline Planning Application.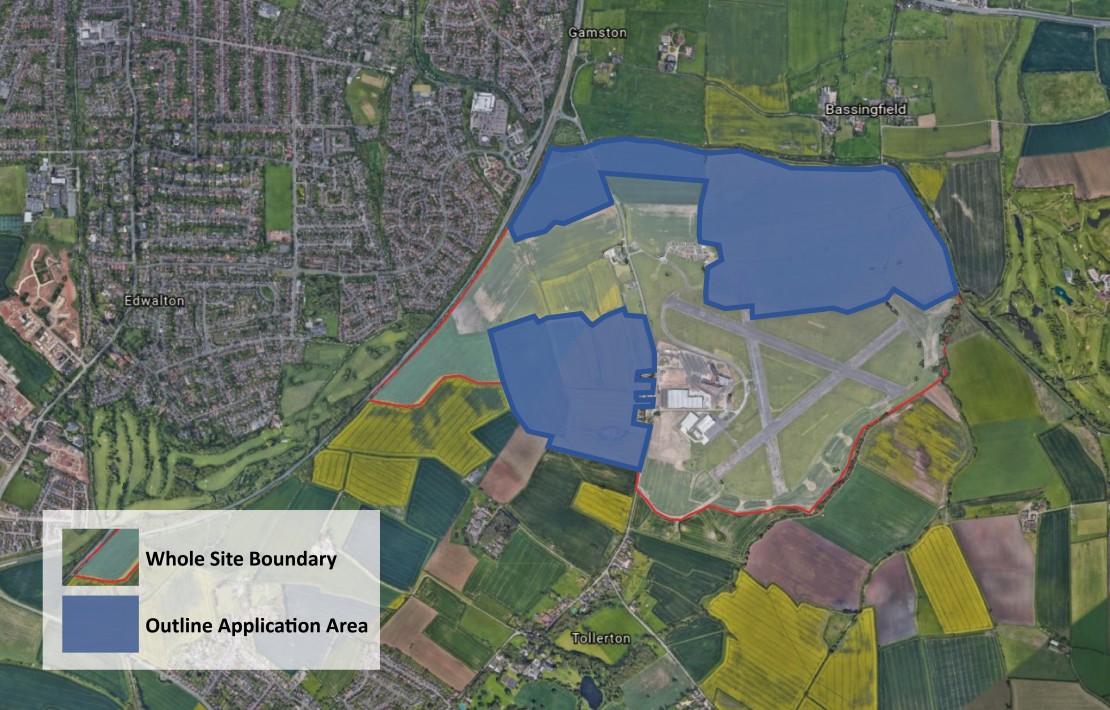 Masterplan and outline application areas
This first planning application will be accompanied by an overarching Masterplan for the whole site allocation that will guide the development of the rest of the site through future planning applications. 
This website provides an overview of this comprehensive site allocation Masterplan and the first planning application and sets out how you can provide your views. Local feedback will play an important role in helping to evolve the Masterplan and inform this first planning application, which will be submitted to Rushcliffe Borough Council before Christmas 2020.
In light of current Government advice on coronavirus it is not possible to hold physical consultation events, but if you would like to speak with us or provide feedback, the ways you can do this are set out on the 'feedback' section of this website. 
The site allocation Masterplan and outline planning application have been informed by a series of technical and environmental studies. An overview of the Masterplan, outline planning application and the strategies that have informed these are summarised in greater detail on the separate pages of this website. 
About Barwood Land
Barwood Land is a leading land promotion businesses with an extremely impressive track record. They are actively promoting sustainable residential schemes at a number of locations across the Midlands and South. For more information, see www.barwoodland.co.uk. 
About Taylor Wimpey 
Taylor Wimpey is one of the UKs most respected housing developers. They recognise the importance of planning holistic and sustainable communities and take a long term approach to the stewardship of the sites they develop. The short video below explains why.